About
The one event you won't want to miss this year!
About
FPA Annual Conference 2023
As a financial planner, you care about your knowledge, skills, clients, and business. You want to experience something special while getting to know the latest trends and strategies that position you for greater success. With a focus on connection, learning, and community, FPA Annual Conference 2023 is the experience you want.
For two decades, the Financial Planning Association (FPA) has been hosting FPA Annual Conference to bring together financial planners, thought leaders, service providers, and allied professionals where they can connect, learn from each other, and explore how they can impact their community. As the largest annual gathering of CFP® professionals each year, there won't a better place to be this September. We'll see you there.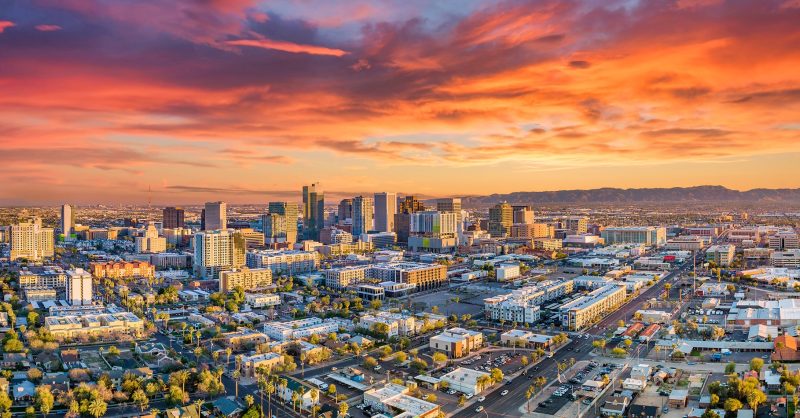 THE LOCATION
Phoenix, Arizona
With over 300 days of sunshine a year, Phoenix is the perfect place to escape the cold and soak up the warm desert climate. From hiking in the Camelback Mountains to exploring the Desert Botanical Garden, there is no shortage of activities for nature enthusiasts. The city also offers a vibrant arts and culture scene, with numerous museums and galleries, as well as delicious Southwestern cuisine. Plus, nearby attractions such as the Grand Canyon and Sedona make Phoenix a great base for exploring the surrounding area.
Have you ever had such an amazing conversation with a financial planning peer and thought to yourself, "This person gets it! They understand me and what I experience every day in my work?" Well, take that conversation and multiply it a thousand times over and that's what you will experience at FPA Annual Conference 2023.
The power of human connection is real. Being seen, heard, and understood is critical and the FPA Annual Conference is the ultimate 'charging station' for powering the incredible human connection you're looking for.
With so many conferences and events catering to financial services professionals, it's hard to know which one to attend. Heck, you may have even flipped a coin to decide between which events to attend. Well, if you're a financial planner, or aspire to be one, there is only one conference to attend this year if you are specifically looking to beef-up your financial planning competencies.
FPA Annual Conference 2023 is specifically focused on helping you be the best financial planner you can be. That's because the robust agenda is completely focused on the learning needs of today's financial planner that makes them more skilled and knowledgeable so they can best serve the needs of their clients.
In case you're curious, there's a ton of CFP® CE credits available as well.
The FPA Annual Conference is so important this year is because after multiple years of Zoom fatigue, we are ready for access to a community of like-minded individuals that believe in planning. People that know this is one of the most important and fundamental ways in which we can serve our clients and their wealth is understanding the complex and ever-changing financial industry.
FPA Annual Conference is about providing professionalism back to our communities. It's incredibly important to push things forward and make sure we have a new standard in terms of how we're recovering from this pandemic environment.
You may be a financial planner, but you are much more than that. You are part of a larger community of practitioners who are looking to elevate and expand the profession, have an impact on society, and help shape future generations of financial planners. Does that get you jazzed? If so, we have the community you want.
At FPA Annual Conference 2023, the profession and how we can collectively leave our mark on it and society always takes centerstage. But if you want to get really jazzed about something, wait until you come to Phoenix and take part in a special pro bono financial planning event where we will help people in the local community with the advice and guidance only a qualified financial planner like you can provide.